The Slovak National competence centre for HPC brings up-to-date information about current calls for proposals in high-performance computing. You may obtain access to computational resources within the EU HPC centres, secure funding for your HPC projects or become a part of european consortia and join international programmes and projects.
We provide information on calls that are currently open for submission of your proposals and information on calls in preparation, as well. The EuroHPC-JU and PRACE organizations open several such calls per year, enabling subjects from academia, private and public sectors to pursue their HPC/HPDA objectives.
The National competence centre for HPC offers assistance with the preparation and the submission of your project – don't hesitate to contact us!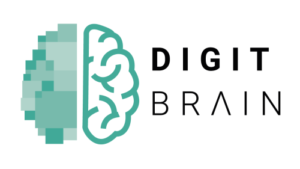 DIGITbrain
7 Jul
-
A Digital Twin is the virtual representation of a product, system or process that simulates its physical attributes in the real-world in real time. By collecting data from its physical counterpart, manufacturers are enabled to streamline the manufacturing process and make predictions with regard to machine failures or maintenance needs.
EUHUBS4DATA (EUH4D)
11 Apr
-
Most of Europe's SMEs lag behind in data-driven innovation. To tackle this problem, the EU-funded EUHubs4Data project will build a European federation of Data Innovation Hubs based on existing key players in this area and connecting with data incubators and platforms, SME networks, AI communities, skills and training organisations and open data repositories.