Get free access to the Slovak supercomputer Devana and HPC services!
This call is for small and medium-sized businesses that need more than just regular computing power to complete research projects or routine tasks in their daily operations. The Computing Centre of the Slovak Academy of Sciences and the National Supercomputing Centre are now offering free access to the Slovak supercomputer Devana.
The latest Slovak supercomputer, Devana, has a total performance of 800 TFlop/s, making it the most powerful publicly accessible supercomputer in the country. In addition to a standard CPU section, Devana also offers an accelerated environment for AI and machine learning tasks. A professional HPC team is available to help companies transfer data and applications to Devana and train their employees on how to use it.
What are the potential benefits for a company that takes advantage of this opportunity?
Get free access to a powerful supercomputer that can help you speed up and streamline even the most complex computing tasks.
A web-based interface for HPC using Open OnDemand makes it easy for anyone to use, even if you're not familiar with Linux or the command line.
Devana offers the opportunity to experiment with using multiple GPU accelerators in parallel to train large AI/ML models.
Interaktívne počítanie – Jupyter Notebook, Devana Desktop.
RStudio server for data processing.
The Singularity containerization platform.
Ansys software suite for multiphysics simulations.
By using this opportunity, companies will also provide valuable insights and feedback to our HPC service providers, NSCC and CC SAS. This information will help our national HPC center develop new tools and services that are tailored to the needs of businesses.
Getting free access to Devana is easy. Just contact the HPC team, send basic information about the company and its activities HERE. Don't hesitate to take advantage of this unique opportunity to improve your products, streamline your processes, and accelerate your research and development projects.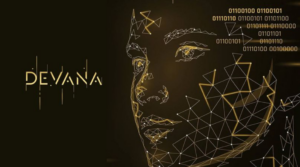 Get free access to the Slovak supercomputer Devana and HPC services!
26 Sep
-
Táto výzva mieri na malých a stredných podnikateľov, ktorí potrebujú niečo viac ako bežnú výpočtovú techniku pre realizáciu či už výskumných projektov alebo bežných úloh v bežnej prevádzke a procesoch spoločnosti. Výpočtové stredisko SAV a Národné superpočítačové centrum ponúkajú práve teraz bezplatný prístup k slovenskému superpočítaču Devana.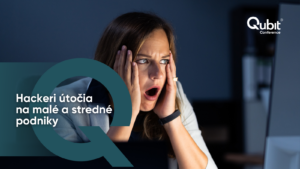 Hackers attack small and medium-sized businesses
27 Aug
-
Malé a stredné podniky, ktoré nevykročia do kybernetickej éry, budú mať konkurenčnú nevýhodu oproti tým, ktoré tak urobia. Takýto krok do modernej a inovatívnej budúcnosti má však aj svoje úskalia. Ako teda ochrániť svoje podnikanie v digitálnom svete a ako zabezpečiť jeho kontinuitu?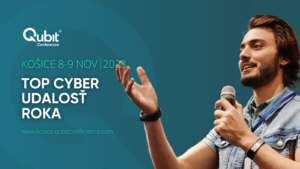 Qubit Conference® Košice 2023
2 Aug
-
After last year's successful event, you can already look forward to the Qubit Košice 2023 conference.