European Cyber Security Month

---
The European Cybersecurity Month (ECSM) is the EU's annual campaign dedicated to promoting cybersecurity among citizens and organisations, and to providing up-to-date online security information through awareness raising and sharing of good practices. Each year, for the entire month of October, hundreds of activities take place across Europe, including conferences, workshops, trainings, webinars, presentations and more, to promote digital security and cyber hygiene.

The EU Agency for Cybersecurity coordinates the organisation of the ECSM campaign by acting as a "hub" for all participating Member States and EU Institutions, and by providing expert suggestions, generating synergies and promoting common messaging among EU citizens, businesses and public administration. The Agency also publishes new materials and provides expert advice on different cybersecurity topics for Member States' audiences.
The main objectives of the European CyberSecMonth are the following:
Raise security awareness among a wide spectrum of addressees as defined in the EU Cyber Security Strategy.
Spread awareness about NIS Directive and its importance.
Promote rules of safer use of the Internet for all users.
Involve all important entities in raising security awareness.
Increase a media interest in raising security awareness across and outside Europe as well.
Enhance interest in cyber security topic through political and media coordination.
Hlavným odkazom ECSM je: The motto of the campaign is: Cyber Security is a Shared Responsibility!
STOP THINK CONNECT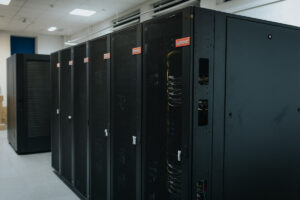 Postupnými krokmi k spusteniu Devany
17 Nov
-
Po úspešnom navezení nového superpočítača Devana bude spusteniu a sprístupneniu pre používateľov predchádzať ešte niekoľko krokov, ktoré sa budú realizovať počas najbližších týždňov. Predovšetkým je nevyhnutné dokončenie a servis pomocnej infraštruktúry, ako sú elektrické rozvody a chladiaci systém.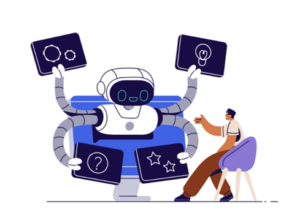 Hopero: European Digital Innovation Hub
14 Nov
-
The Slovak AI European Digital Innovation Hub is a nation-wide ecosystem with a clear focus on artificial intelligence aiming to support the digital transformation of Slovak companies in the European innovation space. One of Hopero's goals is to upgrade companies and train their employees for the digital era by strengthening and expanding the community innovators, sharing knowledge, improving access to financial means and introduction of artificial intelligence.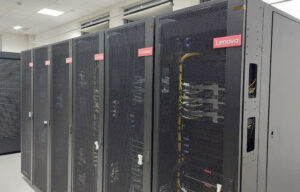 Devana Is Already "Home" in the Sas Computing Centre
11 Nov
-
On the 10th and 11th of November, the physical installation of the new Devana HPC system is taking place on the premises of the Slovak Academy of Sciences at Bratislava's Patrónka. Slovak users had to wait for a long time for a replacement of Aurel, the first Slovak supercomputer.