PRACE Spring school: Modelling Materials using HPC and AI/ML

---
This year the PRACE Spring school will be organized by the Centre of Operations, Slovak Academy of Sciences and will cover the topic of modelling materials using HPC and AI/ML tools and techniques. The workshop will be held on June 15 – 18, 2021 as an online/hybrid event. Locally based participants may attend the seasonal school in person, if the pandemic situation and valid restrictions permit it.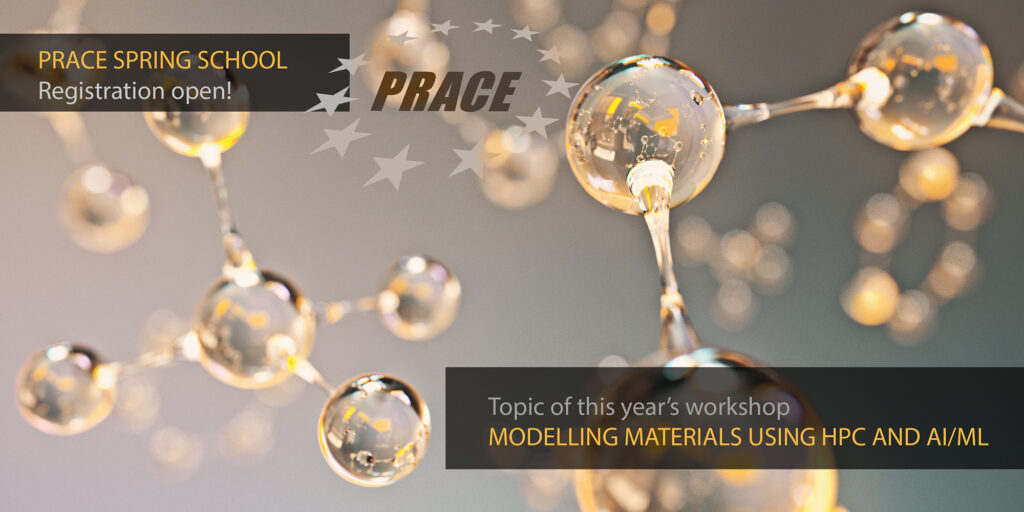 We aim to deliver comprehensive information on the topic, from theoretical background, parallel algorithms implementation to effective deployment of applications and programs on the HPC environment.
The PRACE Spring school will also fucus on utilizing the AI/ML tools that are being progressively applied to real chemical problems, such as discovery of new chemical compounds and materials with specific properties.
The program comprises interesting lectures as well as practical hands-on sessions. Basic knowledge and background in theoretical chemistry or physics is a prerequisite.
The HERE. , which is free of charge, is now OPEN until June 7, 2021 or until our capacities are full.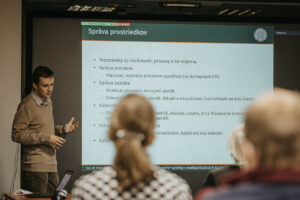 Operation systems in multiprocessor clusters
13 Nov
-
10. novembra 2021 sa uskutočnila už štvrtá prednáška série Superpočítanie vo vede. Tentokrát sme privítali Dr. Dušana Bernáta z Fakulty matematiky, fyziky a informatiky Univerzity Komenského so zaujímavou prednáškou na tému Operačné systémy v multiprocesorových klastroch.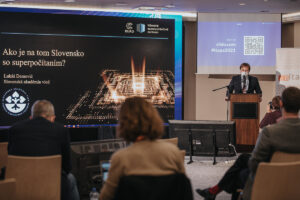 NCC Slovakia at the ITAPA 2021 congress
9 Nov
-
On November 9th, 2021 the second day of the Itapa congress took place featuring several contributions focused on high-performance computing as an important tool for enabling innovations, ensuring the competitiveness of economies as well as for supporting security and scientific research. The Slovak National Competence Centre for HPC in collaboration with the congress organizers invited Mr. Gustav Kalbe as one of the keynote speakers. As a representative of the EuroHPC JU, he covered this topic from the global and European point of view.
Development of technology and computer architecture – from 1-processor serial computers to supercomputers
27 Oct
-
On October 26, 2021 the third lecture of our "Supercomputing in science" series took place on the premises of the Computational centre of the Slovak Academy of Sciences. Doc. Šperka, who is also responsible for the Computer museum, showed development of computer architectures and it's components, such as CPU, GPU and RAM.