EHPCSW: HPC Education & Training - Perspectives

---
On March 26, 2021 the HPC training landscape in Slovakia was introduced at the EuroHPC Summit Week/PRACEdays2021 by Miloslav Valčo, the taskleader for the Training and Skills Development in the NCC Slovakia.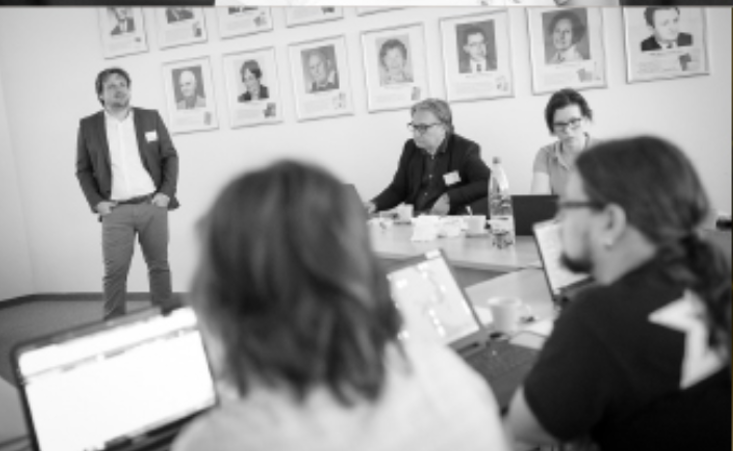 Training and skills development in HPC+ fields is one of the main areas the National competence centre and the EuroCC project focuses on. Currently, most of the HPC related courses are a part of Universities Master and PhD programme. Several courses are provided by the Computing Centre, Slovak Academy of Sciences and occasionally training activities in collaboration with the PRACE project are organized (Summer of HPC, seasonal schools). Only a limited number of courses (Parallel programing, Software engineering, Linux administration ) are offered by private companies and while useful, they are not usually focused on HPC specifically.
In Slovakia, among the main problems we face are lack of qualified trainers, lack of dedicated training infrastructure and of course, insufficient promotion and awareness.

While it is clear that HPC is playing an increasingly important role not only in academia, but in private and public sectors as well, the NCC Slovakia puts effort into expanding training activities. New courses, such as Parallel programming in C, C++, R, Python HPDA, Nvidia CUDA, Profiling and Optimization, Neural Networks, Virtualisation were added to the portfolio, with more to come.
The NCC Slovakia realizes the importance of awareness creation and promotion of HPC and HPC+ solutions and attracting experienced trainers as well as trainees. Through cooperation with local Universities and the National Supercomputing Centre the NCC Slovakia hopes to develop more complex services in HPC training in the future.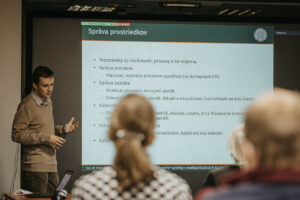 Operation systems in multiprocessor clusters
13 Nov
-
10. novembra 2021 sa uskutočnila už štvrtá prednáška série Superpočítanie vo vede. Tentokrát sme privítali Dr. Dušana Bernáta z Fakulty matematiky, fyziky a informatiky Univerzity Komenského so zaujímavou prednáškou na tému Operačné systémy v multiprocesorových klastroch.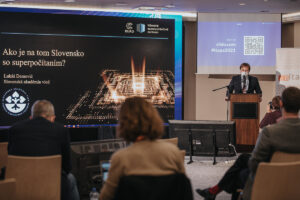 NCC Slovakia at the ITAPA 2021 congress
9 Nov
-
On November 9th, 2021 the second day of the Itapa congress took place featuring several contributions focused on high-performance computing as an important tool for enabling innovations, ensuring the competitiveness of economies as well as for supporting security and scientific research. The Slovak National Competence Centre for HPC in collaboration with the congress organizers invited Mr. Gustav Kalbe as one of the keynote speakers. As a representative of the EuroHPC JU, he covered this topic from the global and European point of view.
Development of technology and computer architecture – from 1-processor serial computers to supercomputers
27 Oct
-
On October 26, 2021 the third lecture of our "Supercomputing in science" series took place on the premises of the Computational centre of the Slovak Academy of Sciences. Doc. Šperka, who is also responsible for the Computer museum, showed development of computer architectures and it's components, such as CPU, GPU and RAM.