The EuroHPC Summit Week (EHPCSW) 2021 – najvýznamnejšie HPC podujatie s účasťou dodávateľov HPC technológií a používateľov z priemyslu, súkromného aj akademického sektora v Európe – prebieha v online formáte v termíne HPC infrastructures to scientific and industrial HPC users in Europe.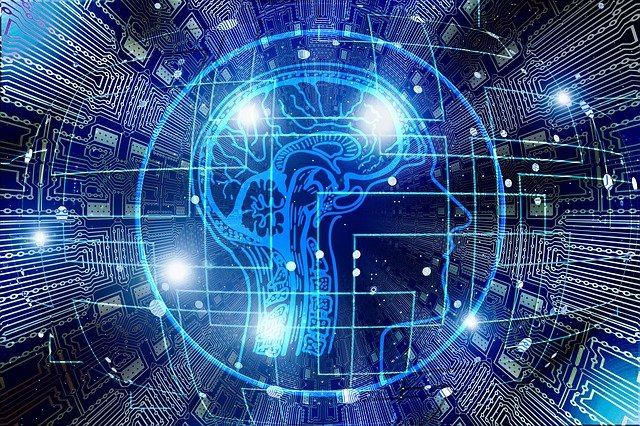 As in previous years, PRACE, the Partnership for Advanced Computing in Europe, organises the eighth edition of its Scientific and Industrial Conference (PRACEdays21)&nbspwithin the EHPCSW 2021. PRACEdays21 will bring together experts from academia and industry who will present their advancements in HPC-supported science and engineering. The EHPCSW 2021 will provide a great opportunity for the attendees to network.

The organisers of the EHPCSW 2021 are the Partnership for Advanced Computing in Europe (PRACE) and European Technology Platform for High-Performance Computing (ETP4HPC).&nbspThe European Commission (EC) will represent the EuroHPC Joint Undertaking (EuroHPC ) in the organisation of the conference. The logistical organisation is supported by a local host: for the 2021 edition this will be Fundação para a Ciência e a Tecnologia – Computação Cientifica Nacional (FCT-FCCN).
Participation in the EuroHPC Summit Week 2021 including PRACEdays21 is free of charge and includes admission to all sessions, workshops, and tracks. The registration is open.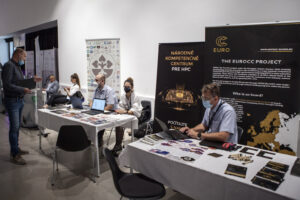 Národné kompetenčné centrum pre HPC na SlovakiaTech Forum Expo
16 Sep
-
V dňoch 14. – 15. septembra 2021 sav košickom Kulturparku uskutočnil 3. ročník najväčšej technologickej konferencie na Slovensku a medzinárodného inovačného a technologického veľtrhu SLOVAKIATECH FORUM – EXPO KOŠICE 2021.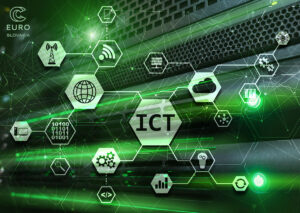 Celoslovenský prieskum Národného kompetenčného centra pre HPC
23 Aug
-
Národné kompetenčné centrum pre HPC spúšťa celoslovenský prieskum kompetencií a potrieb v oblasti HPC (high performance computing=vysokovýkonné počítanie) a využívania HPC+ riešení. Informácie získané od firiem, verejných a akademických inštitúcií kompetenčnému centru pomôžu vytvoriť efektívnejšie stratégie pre konkrétnu podporu a služby podnikateľom, vedcom aj štátnej správe.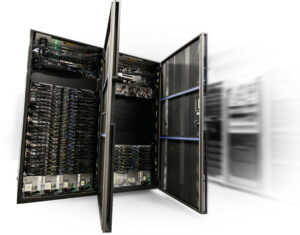 Public procurement of a new supercomputer
5 Aug
-
The Cente of Operations, Slovak Academy of Sciences has started a public procurement process to purchase a new supercomputer for the National competence centre for HPC. Research and development experts from academia and also the public and private sectors will take advantage of the new computational capacities.