Phidias – Final Impact Webinar
We bring to your attention an online webinar focused on the results achieved by the Phidias HPC initiative in the field of high performance computing. The event, which will take place on July 12 from 2:30 p.m. to 4:30 p.m. is intended for professionals engaged in Earth observation, marine and satellite data, as well as for researchers and developers in the field of HPC.
The project addresses the development and concrete realization of a set of High-Performance Computing (HPC) based interdisciplinary services and tools to exploit large satellite datasets of public European interest provided by:
Satellite observation of Earth
FAIR access to processed datasets
Value-added services through large data storage capability and high-bandwidth network across Europe
This Webinar aims at presenting the tangible outputs achieved by the Phidias HPC initiative at service of the European HPC and Research community, including main features, concrete impact and prospective advantages for Research & HPC ecosphere, mostly in conjunction with the 4 key pillars of the project:
Building a prototype for earth scientific data.
Enabling Open Access to HPC Services.
Strengthening FAIRisation.
Creating a framework combining computing, dissemination and archiving resources.
The Webinar will feature representatives of the entire Consortium with the specific goal to provide an exhaustive overview of the main advancements of the three Use Cases impacting the Satellite Data, Marine and Ocean data, Earth Observation research communities and to share the most meaningful and innovative lessons learned.
Agenda will be available soon!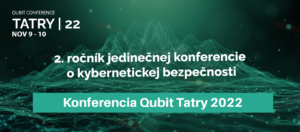 Invitation: Qubit Cybersecurity Conference Tatry 2022
10 Aug
-
After last year's successful event, you can already look forward to the 2nd edition of the Qubit Tatry 2022 conference.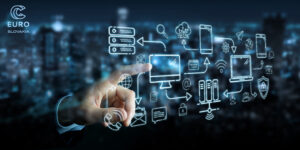 Webinar: Supercomputing Services for Enterprises
12 Jul
-
The webinar "Supercomputing services for Enterprises" was organized by the American Chamber of Commerce (AmCham Slovakia). The event took place online on July 7, 2022. What services can supercomputers provide for SMEs, large enterprises, or the public sector? During the webinar ""Supercomputing services for Enterprises" speakers explained not only who can use high-performance computing services, but also how to access them.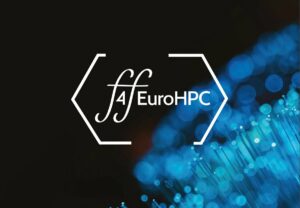 Collecting Marine Debris with HPC - ETP4HPC Webinar
3 Jul
-
We bring to your attention a webinar organized by FF4EuroHPC and ETP4HPC which will take place on Friday, July 8 (11:00 am - 12:00 pm). At the event two FF4EuroHPC success stories, focused on environmental impact, will be presented, showcasing the implementation of the HPC & AI technologies for business. The webinar will be really interesting for researcher, HPC providers, software developers and most important, business oriented companies.