Postupnými krokmi k spusteniu Devany
Po úspešnom navezení nového superpočítača Devana bude spusteniu a sprístupneniu pre používateľov predchádzať ešte niekoľko krokov, ktoré sa budú realizovať počas najbližších týždňov. Predovšetkým je nevyhnutné dokončenie a servis pomocnej infraštruktúry, ako sú elektrické rozvody a chladiaci systém.
Nasledovať bude inštalácia linuxového operačného systému a nástrojov pre manažment systému, manažment dát a súborového systému, ako aj mnohým požívateľom známy nástroj na manažment úloh Slurm. Napokon sa nainštaluje ekosystém pre aplikácie a vývoj softvéru, teda bežné matematické knižnice a kompilátory. Pred samotným prebratím Devany od dodávateľa prebehne prvé testovanie v réžii Výpočtového strediska SAV. Testy budú zahŕňať aj tzv. Linpack, čo je súbor štandardizovaných numerických úloh, ktorého výsledkom je definícia výkonu v jednotkách Flop/s, teda počet aritmetických operácií, ktoré superpočítač vykoná za sekundu. Najvýkonnejší počítač v Európe – LUMI – má výkon 309 PFlop/s, čo je 309×1015 operácií. Teoretický predpokladaný výkon Devany je okolo 800 TFlop/s, teda 800×1012 operácií za sekundu. Testovať sa bude aj rýchlosť čítania a zápisu dát z dátových úložísk. Napokon sa vykonajú záťažové testy, kedy sa na všetkých výpočtových uzloch spustia aplikácie vyžadujúce plný výkon procesorov a plnú operačnú pamäť. Test bude prebiehať približne 48 hodín a preverí sa ním stabilita systému a kapacita chladenia.
Po ukončení a vyhodnotení testov, ktoré predpokladáme začiatkom decembra, budeme môcť sprístupniť Devanu pre používateľov. Pri tejto príležitosti pripravujeme aj nový portál, ktorý bude slúžiť na podávanie, hodnotenie a manažment projektov a používateľov.
Text: Lucia Demovičová
Fotografie: Pavol Novák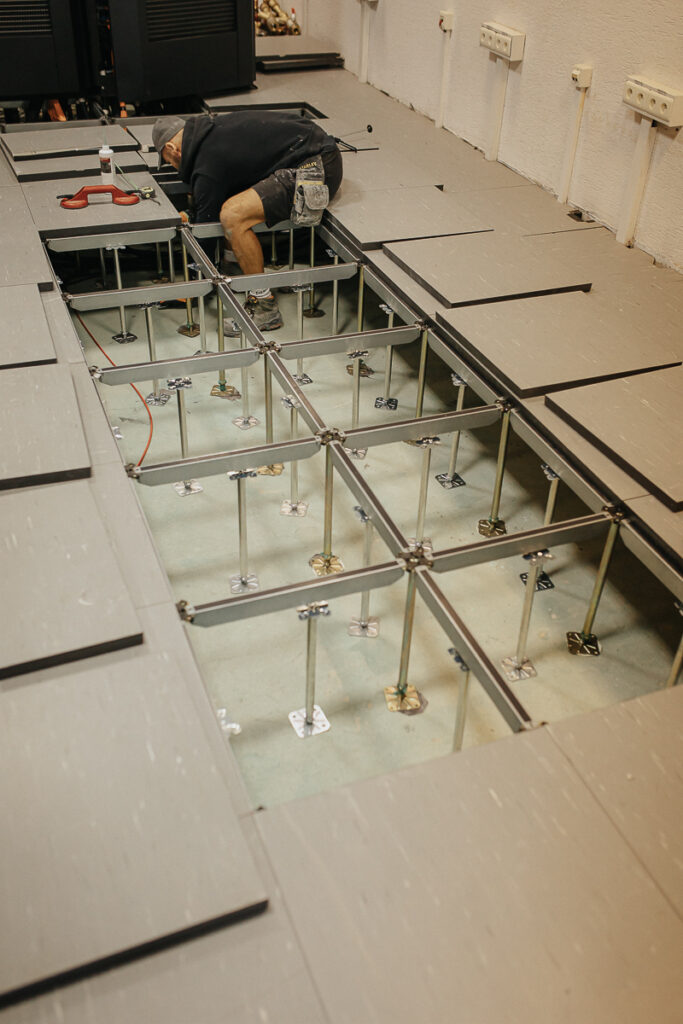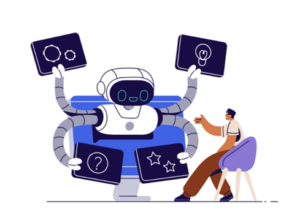 Hopero: European Digital Innovation Hub
14 Nov
-
The Slovak AI European Digital Innovation Hub is a nation-wide ecosystem with a clear focus on artificial intelligence aiming to support the digital transformation of Slovak companies in the European innovation space. One of Hopero's goals is to upgrade companies and train their employees for the digital era by strengthening and expanding the community innovators, sharing knowledge, improving access to financial means and introduction of artificial intelligence.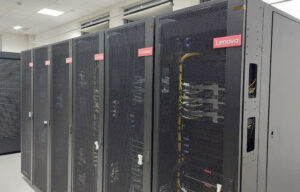 Devana Is Already "Home" in the Sas Computing Centre
11 Nov
-
On the 10th and 11th of November, the physical installation of the new Devana HPC system is taking place on the premises of the Slovak Academy of Sciences at Bratislava's Patrónka. Slovak users had to wait for a long time for a replacement of Aurel, the first Slovak supercomputer.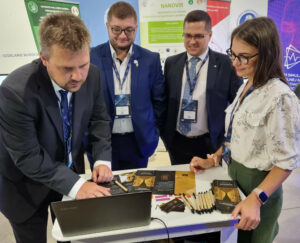 National Competence Centre for HPC at SlovakiaTech Forum Expo
4 Nov
-
The goal of the event was a meeting of Slovak and foreign experts in the field of innovation, industry and industrial technologies, energy, transport and logistics, environment and education, as well as a presentation of scientific and innovative potential of Slovak technological companies.