Postupnými krokmi k spusteniu Devany
Po úspešnom navezení nového superpočítača Devana bude spusteniu a sprístupneniu pre používateľov predchádzať ešte niekoľko krokov, ktoré sa budú realizovať počas najbližších týždňov. Predovšetkým je nevyhnutné dokončenie a servis pomocnej infraštruktúry, ako sú elektrické rozvody a chladiaci systém.
Nasledovať bude inštalácia linuxového operačného systému a nástrojov pre manažment systému, manažment dát a súborového systému, ako aj mnohým požívateľom známy nástroj na manažment úloh Slurm. Napokon sa nainštaluje ekosystém pre aplikácie a vývoj softvéru, teda bežné matematické knižnice a kompilátory. Pred samotným prebratím Devany od dodávateľa prebehne prvé testovanie v réžii Výpočtového strediska SAV. Testy budú zahŕňať aj tzv. Linpack, čo je súbor štandardizovaných numerických úloh, ktorého výsledkom je definícia výkonu v jednotkách Flop/s, teda počet aritmetických operácií, ktoré superpočítač vykoná za sekundu. Najvýkonnejší počítač v Európe – LUMI – má výkon 309 PFlop/s, čo je 309×1015 operácií. Teoretický predpokladaný výkon Devany je okolo 800 TFlop/s, teda 800×1012 operácií za sekundu. Testovať sa bude aj rýchlosť čítania a zápisu dát z dátových úložísk. Napokon sa vykonajú záťažové testy, kedy sa na všetkých výpočtových uzloch spustia aplikácie vyžadujúce plný výkon procesorov a plnú operačnú pamäť. Test bude prebiehať približne 48 hodín a preverí sa ním stabilita systému a kapacita chladenia.
Po ukončení a vyhodnotení testov, ktoré predpokladáme začiatkom decembra, budeme môcť sprístupniť Devanu pre používateľov. Pri tejto príležitosti pripravujeme aj nový portál, ktorý bude slúžiť na podávanie, hodnotenie a manažment projektov a používateľov.
Text: Lucia Demovičová
Pictures: Pavol Novák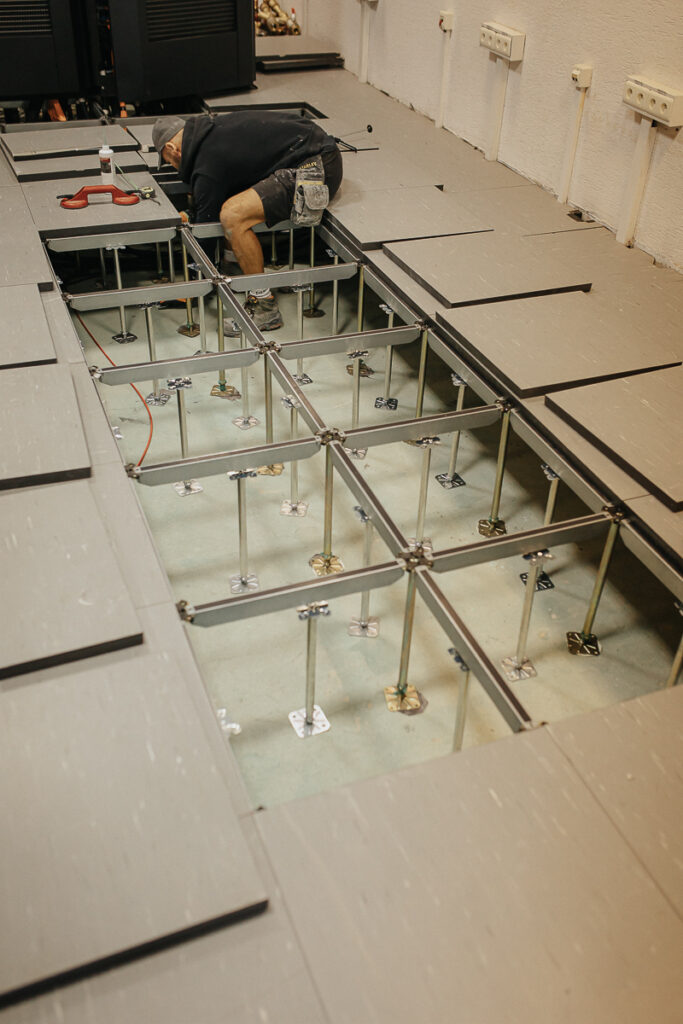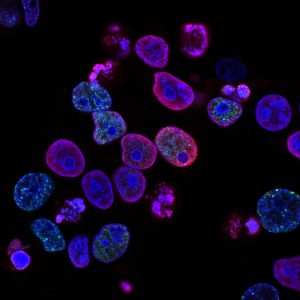 Summer School: From Supramolecular Chemistry to Structural Biology by Multiscale Modelling Methods
12 May
-
Computer simulations have become a valuable tool for expanding our knowledge in many areas. Steadily increasing performance of supercomputers or even desktop computers allows us to simulate bigger systems or achieve higher accuracy employing routine simulations. However, proper predictions can only be obtained if correct models and theoretical approaches are employed.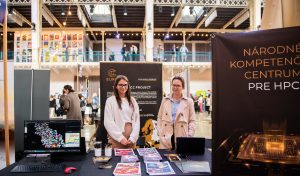 National Competence Centre for HPC on Europe Day
12 May
-
On May 9, the "birthday celebration" of the European Union took place in Bratislava's Stara tržnica. The Europe Day event was organized by the Office of the European Parliament and the Representation of the European Commission. The team of the National Competence Centre for High-Performance Computing also presented its activities on Europe Day. On Europe Day, we commemorate the Schuman Declaration which started modern European integration and led to the creation of the current European Union as a unique peaceful and democratic project.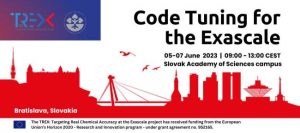 Registration Open: Code Tuning for the Exascale.
4 May
-
On June 5-7, 2023, in cooperation with the TREX Center of Excellence and the National Competence Centers for HPC from Austria and the Czech Republic, we are organizing a hands-on workshop focused on the development of HPC applications. Participants will be able to try working with tools for performance analysis and identification of bottlenecks, such as MAQAO. (www.maqao.org). The workshop will include practical exercises, it will be possible to work with your own software, analyze it and consult with expert lecturers.