Invitation: Qubit Cybersecurity Conference Tatry 2022
After last year's successful event, you can already look forward to the 2nd edition of the Qubit Tatry 2022 conference.
On November 9-10, 2022 at the Grand Jasná Hotel Jasná , interesting speakers and panel discussions, sharing of practical experience of professionals in the field of information and cyber security, interactive training, club meetings and popular networking await you. Come and share valuable knowledge and experience in the area of development, current regulations and trends in IT security and digital transformation, taking into account the key ways of managing organizations.
Do not miss:
Inspirational panel discussions and presentations by leading speakers.
5 main topics - cloud security, AI and new dimensions of information security, unpredictable incidents or security architecture.
Original trainings in a fun way.
3 club meetings - CISO, Audit and DPO Club.
Popular networking events, VIP receptions and exclusive meeting opportunities.
Take part in the Qubit Tatry 2022 conference and don't miss a unique opportunity for education, presentation of your company and establishing new partnership and professional relationships on the Slovak and Czech cybersec market.
Register your participation in the event today!!
The mission of Qubit Conference is to build a professional community of experts in the cybersecurity industry through networking and partnerships through highly professional educational events characterized by a professional approach and a friendly atmosphere.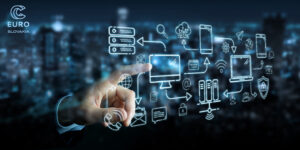 Webinar: Supercomputing Services for Enterprises
12 Jul
-
The webinar "Supercomputing services for Enterprises" was organized by the American Chamber of Commerce (AmCham Slovakia). The event took place online on July 7, 2022. What services can supercomputers provide for SMEs, large enterprises, or the public sector? During the webinar ""Supercomputing services for Enterprises" speakers explained not only who can use high-performance computing services, but also how to access them.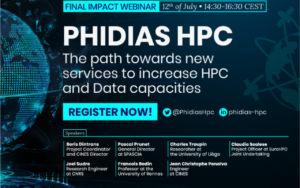 Phidias – Final Impact Webinar
5 Jul
-
We bring to your attention an online webinar focused on the results achieved by the Phidias HPC initiative in the field of high performance computing. The event, which will take place on July 12 from 2:30 p.m. to 4:30 p.m. is intended for professionals engaged in Earth observation, marine and satellite data, as well as for researchers and developers in the field of HPC.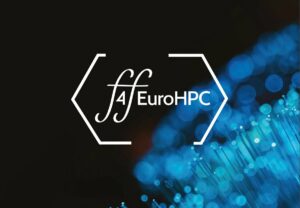 Collecting Marine Debris with HPC - ETP4HPC Webinar
3 Jul
-
We bring to your attention a webinar organized by FF4EuroHPC and ETP4HPC which will take place on Friday, July 8 (11:00 am - 12:00 pm). At the event two FF4EuroHPC success stories, focused on environmental impact, will be presented, showcasing the implementation of the HPC & AI technologies for business. The webinar will be really interesting for researcher, HPC providers, software developers and most important, business oriented companies.