Since 2013, PRACE has been enabling students from Europe to take part in summer internships at European HPCs through the Summer of HPC program. SoHPC will be held online this year, but students will be able to come to some HPC centers and attend the program in person.

PRACE - Partnership for Advanced Computing in Europe aims to inspire and encourage a new generation of software engineers, system administrators and HPC users from a variety of disciplines, support new talent and keep Europe at the forefront of supercomputing. During the summer internship, master's degree students participate in work on specific projects under the guidance of experts from HPC centers.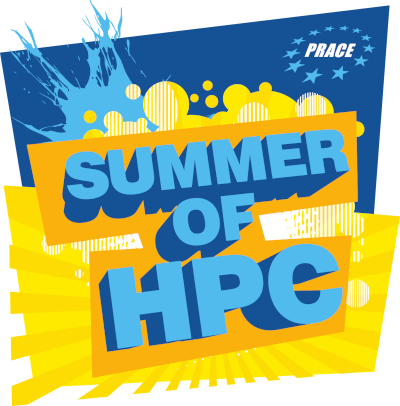 The program begins with a several-day introductory online training, where participants learn more about HPC and get to know the entire team. In the coming weeks, they are working on individual projects, the results of which will be summarized in a short report and at the same time shown in the form of a video or presentation during the final mini-conference. The organizers also appreciate if students share their experiences on the Summer of HPC blog or through social media during the program. In the end, the best projects are awarded in the Best Visualization or Best Project categories.
Registration is open until April 12, 2022. All interesting project topics prepared by HPC experts this year can be found HERE.

Participants who will eventually participate in the program will be selected by a committee, which will also allocate a project based on their interest. One participant can choose 3 projects he would like to work on. Applicants can be from different disciplines, no previous experience with HPC is required - all you need is a desire to learn new things in the field of supercomputing!

PRACE Summer of HPC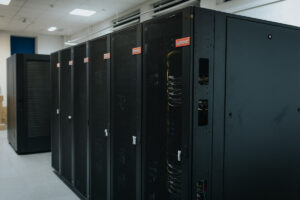 Postupnými krokmi k spusteniu Devany
17 Nov
-
Po úspešnom navezení nového superpočítača Devana bude spusteniu a sprístupneniu pre používateľov predchádzať ešte niekoľko krokov, ktoré sa budú realizovať počas najbližších týždňov. Predovšetkým je nevyhnutné dokončenie a servis pomocnej infraštruktúry, ako sú elektrické rozvody a chladiaci systém.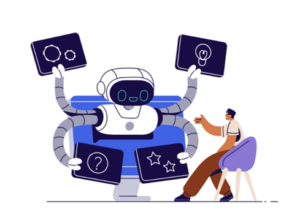 Hopero: European Digital Innovation Hub
14 Nov
-
The Slovak AI European Digital Innovation Hub is a nation-wide ecosystem with a clear focus on artificial intelligence aiming to support the digital transformation of Slovak companies in the European innovation space. One of Hopero's goals is to upgrade companies and train their employees for the digital era by strengthening and expanding the community innovators, sharing knowledge, improving access to financial means and introduction of artificial intelligence.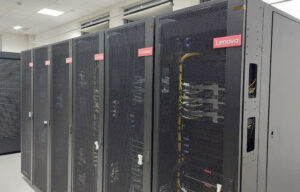 Devana Is Already "Home" in the Sas Computing Centre
11 Nov
-
On the 10th and 11th of November, the physical installation of the new Devana HPC system is taking place on the premises of the Slovak Academy of Sciences at Bratislava's Patrónka. Slovak users had to wait for a long time for a replacement of Aurel, the first Slovak supercomputer.