Since 2013, PRACE has been enabling students from Europe to take part in summer internships at European HPCs through the Summer of HPC program. SoHPC will be held online this year, but students will be able to come to some HPC centers and attend the program in person.

PRACE - Partnership for Advanced Computing in Europe aims to inspire and encourage a new generation of software engineers, system administrators and HPC users from a variety of disciplines, support new talent and keep Europe at the forefront of supercomputing. During the summer internship, master's degree students participate in work on specific projects under the guidance of experts from HPC centers.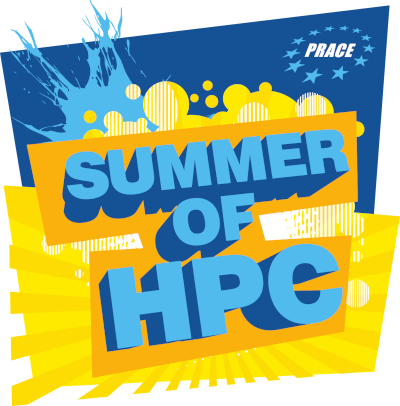 The program begins with a several-day introductory online training, where participants learn more about HPC and get to know the entire team. In the coming weeks, they are working on individual projects, the results of which will be summarized in a short report and at the same time shown in the form of a video or presentation during the final mini-conference. The organizers also appreciate if students share their experiences on the Summer of HPC blog or through social media during the program. In the end, the best projects are awarded in the Best Visualization or Best Project categories.
Registration is open until April 12, 2022. All interesting project topics prepared by HPC experts this year can be found HERE.

Participants who will eventually participate in the program will be selected by a committee, which will also allocate a project based on their interest. One participant can choose 3 projects he would like to work on. Applicants can be from different disciplines, no previous experience with HPC is required - all you need is a desire to learn new things in the field of supercomputing!

PRACE Summer of HPC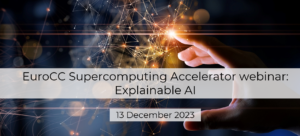 EuroCC Supercomputing Accelerator webinar: Explainable AI
30 Nov
-
EuroCC Slovakia has joined the #EuroCC Supercomputing Accelerator. The Supercomputing accelerator is a one-stop shop for adopting supercomputing to your advantage and save money. Join us for our webinar, which will be on the topic of: Explainable #AI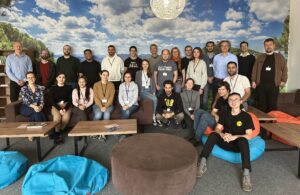 NCC and CoE Collaboration: BioExcel Workshop on GROMACS and HADDOCK
24 Oct
-
V dňoch 18. a 19. októbra 2023 sa v Bratislave konal workshop zameraný na prácu so softvérovými nástrojmi GROMACS a HADDOCK. Workshop bol výsledkom spolupráce kompetenčných centier na Slovensku, v Rakúsku, Českej republike a Maďarsku s centrom excelentnosti BioExcel. Tím BioExcel CoE vyvíja obe aplikácie a tak mohli skúsení lektori nielen ukázať bežné simulácie a modelovanie, ale aj odpovedať na špecifické otázky účastníkov.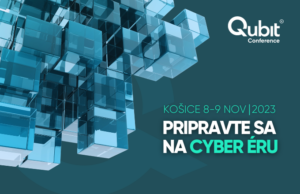 Až 43% kybernetických útokov je zameraných  na malé a stredné podniky
23 Oct
-
V minulom roku až 40 % malých podnikov oznámilo stratu údajov v dôsledku kybernetického útoku, čo spôsobilo ich značné narušenie fungovania, finančné straty, poškodenie dobrého mena a odliv zákazníkov z dôvodu obáv o bezpečnosť a ochranu ich osobných dát.