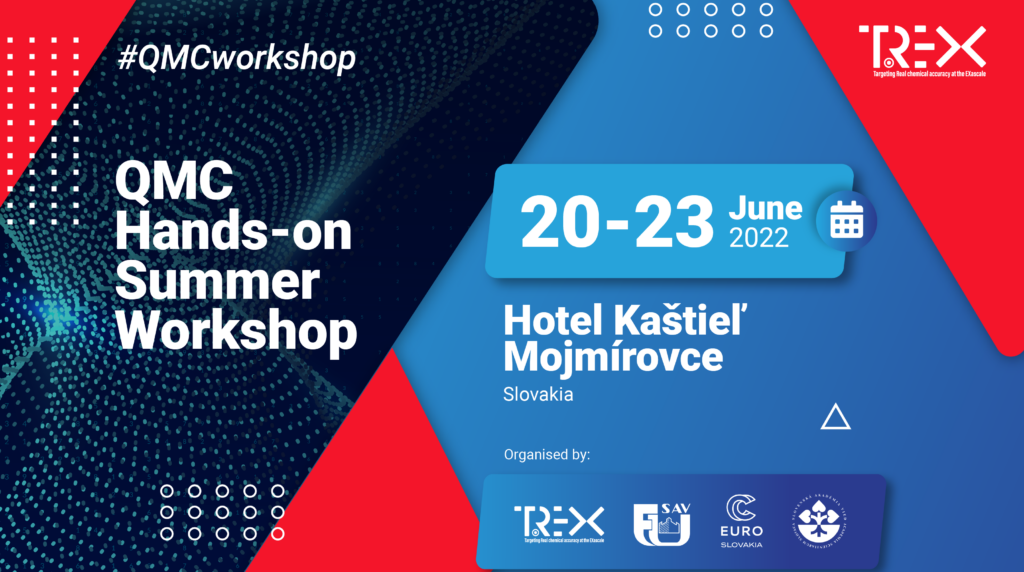 The workshop will take place in person in the manor house Mojmírovce in Slovakia and participants will have the opportunity to gain a comprehensive theoretical overview and practical experience with quantum Monte Carlo methods and their molecular (Quantum Package and CHAMP codes) and periodic systems (TurboRVB). Lectures and trainings will be led by experts who are part of the European Center of Excellence TREX:
Main goals:

Provide participants a general overview of QMC foundations and their adaptation to simulations of molecular and periodic systems.
Provide an overview of the hot current topics in molecular, crystalline and low-dimensional systems.
Provide hands-on experience with practical QMC simulations based on CHAMP and TurboRVB simulation codes.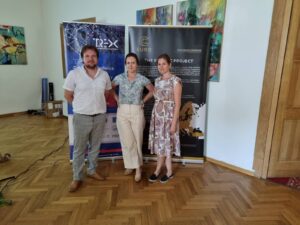 QMC Hands-on Summer Workshop
29 Jun
-
The QMC Hands-on Summer Workshop was held in Slovakia on June 20-23, 2022. Workshop was organised by TREX project, National Competence Centre for HPC (NCC for HPC), Slovak Academy of Sciences (SAS) and the Institute of Physics SAS.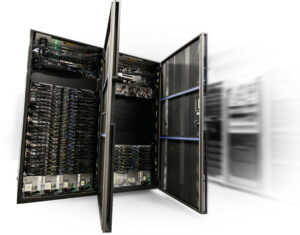 Slovakia will have a new supercomputer this year
21 Jun
-
Centre of Operations of the SAS has signed a contract with a supplier of a new high-performance computing system, which should be put into operation later this year. The investment in the purchase of the Devana supercomputer with an estimated output of 800 TFlops is financed from the Operational Programme Integrated Infrastructure (OPII).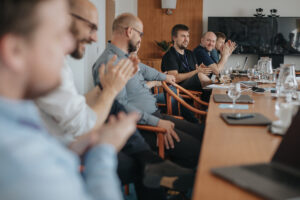 Twinning SK-CZ: Engineering applications
31 May
-
On 12-13. May 2022, we organized a twinning workshop at the Congress Center SAS Academia in Stará Lesná with the Czech National Competence Center for HPC, which operates within IT4I in Ostrava. The workshop focused on engineering applications and advanced modeling of, for example, complex fluid dynamics, turbulence, heat transfer, acoustics, mechanics etc.