Registration Open: Code Tuning for the Exascale.
On June 5-7, 2023, in cooperation with the TREX Center of Excellence and the National Competence Centers for HPC from Austria and the Czech Republic, we are organizing a hands-on workshop focused on the development of HPC applications. Participants will be able to try working with tools for performance analysis and identification of bottlenecks, such as MAQAO. (www.maqao.org). The workshop will include practical exercises, it will be possible to work with your own software, analyze it and consult with expert lecturers.
The workshop is targeting specifically code developers and will be focused on code optimisation. Participants are encouraged to bring their own codes to learn about techniques, methods and solutions on how to improve them both in terms of performance and in terms of scalability across multiple platforms.
What are the main goals of this workshop?
Increasing practical experience in performance, power consumption, and energy efficiency in HPC systems.
Helping participants to optimise codes to make sure the implementation match their HPC objectives;
Provide hands-on experience with practical QMC simulations based on CHAMP code.
What can you expect from the workshop?
During the first day,participants will work together with experts from the Austrian Competence Center for HPC on advanced parallel programming (MPI+X).
The second day of the program will be devoted to the analysis of the performance of parallel applications, the measurement of energy consumption and the evaluation of energy efficiency on HPC systems under the guidance of experts from the Czech Competence Center for HPC.
On the last day, participants will explore and analyze the main bottlenecks in node-level application optimization: vectorization, code quality, locality and parallelism. Participants will work under the guidance of experts from TREX CoE.
All topics will be covered in lectures as well as in practical hands-on sessions.The workshop will take place F2F at the SAV campus on Patrónka in Bratislava. Full programme of the workshop will be available in the coming weeks.
The workshop is targeting developers and advanced HPC users with experience in parallel programming and C and/or C++ and/or Fortran programming languages.
Attendees are kindly requested to bring their own laptop.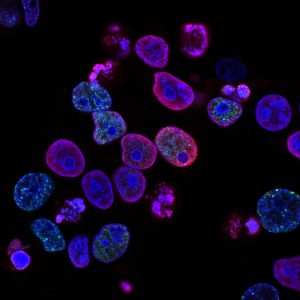 Summer School: From Supramolecular Chemistry to Structural Biology by Multiscale Modelling Methods
12 May
-
Computer simulations have become a valuable tool for expanding our knowledge in many areas. Steadily increasing performance of supercomputers or even desktop computers allows us to simulate bigger systems or achieve higher accuracy employing routine simulations. However, proper predictions can only be obtained if correct models and theoretical approaches are employed.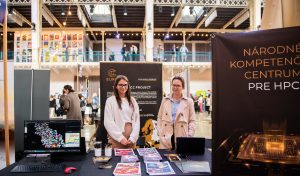 National Competence Centre for HPC on Europe Day
12 May
-
On May 9, the "birthday celebration" of the European Union took place in Bratislava's Stara tržnica. The Europe Day event was organized by the Office of the European Parliament and the Representation of the European Commission. The team of the National Competence Centre for High-Performance Computing also presented its activities on Europe Day. On Europe Day, we commemorate the Schuman Declaration which started modern European integration and led to the creation of the current European Union as a unique peaceful and democratic project.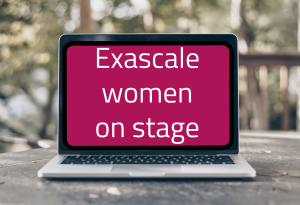 Workshop & hackathon: Exascale women on stage!
25 Apr
-
V dňoch 12. – 14. apríla na pôde Humboldtovej univerzity  v Berlíne bude prebiehať workshop a hackathon Exascale women on stage! Podujatie organizujú ženy a je určené pre ženy, aby sa dozvedeli o vzájomnom výskume a budovali profesionálne siete. Podujatie je otvorené pre všetky vedkyne na všetkých profesionálnych úrovniach – vrátane magisteriek, doktorandiek, postdoktorandiek a profesoriek – pracujúcich na vývoji metód a kódov, ktoré prinesú teóriu elektrónovej štruktúry do exascale.