Public procurement of a new supercomputer
The Cente of Operations, Slovak Academy of Sciences has started a public procurement process to purchase a new supercomputer for the National competence centre for HPC. Research and development experts from academia and also the public and private sectors will take advantage of the new computational capacities.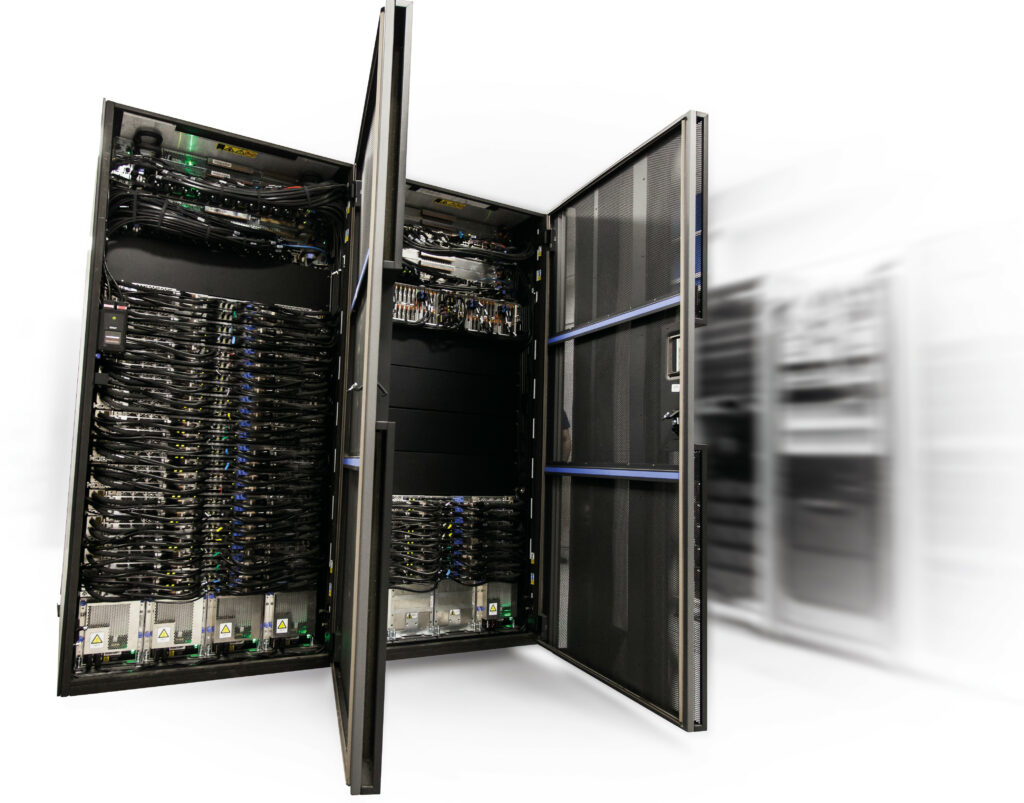 The access policy will be directed solely by the COO SAS. The new supercomputer will be accessible to academic groups, public sector organizations and also small and medium enterprises (SMEs).
Information and further details concerning the procurement were published via the tenders electronic daily portal, a supplement of the Official Journal of the EU (30.7.2021) and the Journal of the Office for Public Procurement (2.8.2021). After the 60 day period for the tender submissions and the subsequent evaluation the whole process will be reviewed by the Ministry of Investments, Regional Development and Informatization of the Slovak Republic and the Office for Public procurement. &nbspThe new supercomputer should be operational in the first half of the 2022.
The project National competence centre for HPC (ITMS2014+ 311071AKF2) is financed through the Operational programme Integrated Infrastructure: OPII-2020/7/55-NP. One of the goals of this project is to support Slovak enterprises, especially the SMEs and to raise their innovation potential. This will be achieved by creating a platform for effective adoption of the HPC+ technologies, which is in alignment with the Slovak strategy for digital transformation. The EU Structural Funds will be used for procurement of a new HPC system, thus providing technical support and basis of the National competence centre.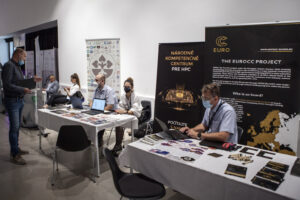 Národné kompetenčné centrum pre HPC na SlovakiaTech Forum Expo
16 Sep
-
V dňoch 14. – 15. septembra 2021 sav košickom Kulturparku uskutočnil 3. ročník najväčšej technologickej konferencie na Slovensku a medzinárodného inovačného a technologického veľtrhu SLOVAKIATECH FORUM – EXPO KOŠICE 2021.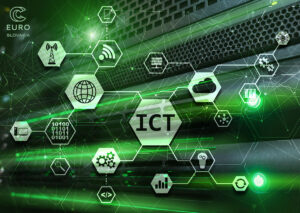 Celoslovenský prieskum Národného kompetenčného centra pre HPC
23 Aug
-
Národné kompetenčné centrum pre HPC spúšťa celoslovenský prieskum kompetencií a potrieb v oblasti HPC (high performance computing=vysokovýkonné počítanie) a využívania HPC+ riešení. Informácie získané od firiem, verejných a akademických inštitúcií kompetenčnému centru pomôžu vytvoriť efektívnejšie stratégie pre konkrétnu podporu a služby podnikateľom, vedcom aj štátnej správe.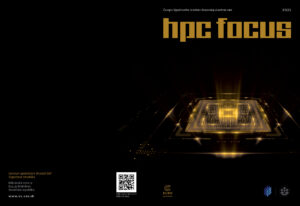 HPC FOCUS
27 Jul
-
Dávame vám do pozornosti nové vydanie časopisu HPC FOCUS. Od posledného vydania sa v oblasti vysokovýkonného počítania na Slovensku udiali viaceré zmeny. Niektoré možno ostali nepovšimnuté, niektoré mali väčší ohlas v médiách, no veríme, že majú potenciál nás a celú slovenskú HPC komunitu posúvať vpred.