Public procurement of a new supercomputer
The Cente of Operations, Slovak Academy of Sciences has started a public procurement process to purchase a new supercomputer for the National competence centre for HPC. Research and development experts from academia and also the public and private sectors will take advantage of the new computational capacities.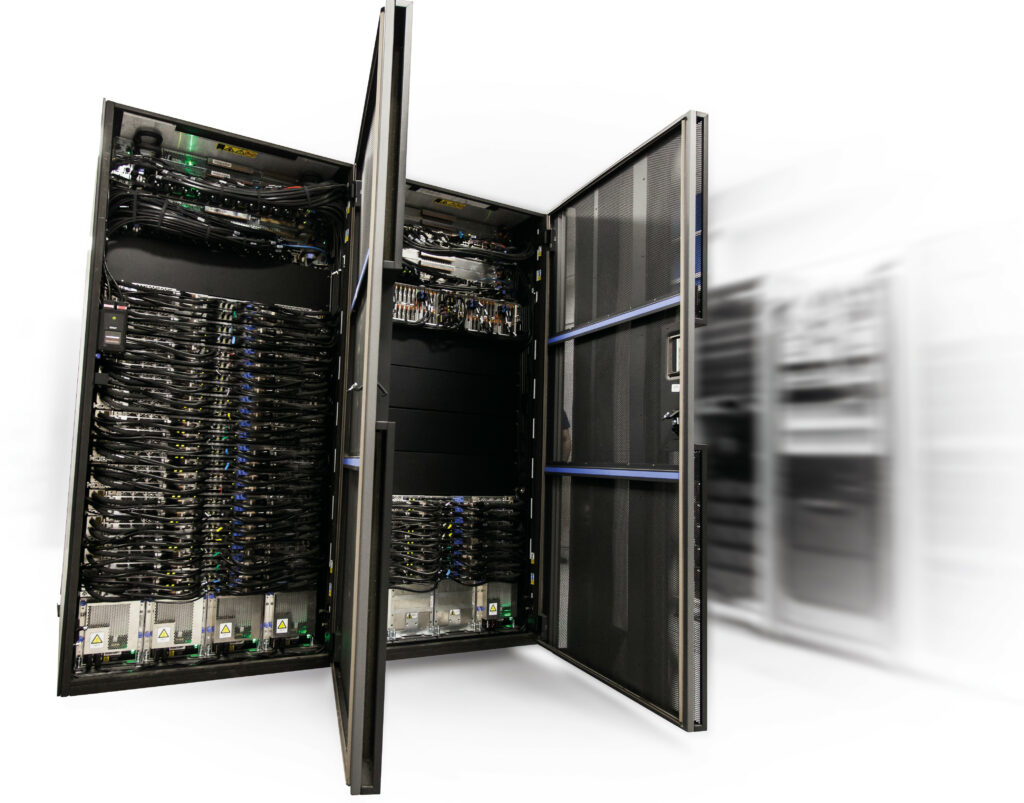 The access policy will be directed solely by the COO SAS. The new supercomputer will be accessible to academic groups, public sector organizations and also small and medium enterprises (SMEs).
Information and further details concerning the procurement were published via the tenders electronic daily portal, a supplement of the Official Journal of the EU (30.7.2021) and the  Journal of the Office for Public Procurement (2.8.2021). After the 60 day period for the tender submissions and the subsequent evaluation the whole process will be reviewed by the Ministry of Investments, Regional Development and Informatization of the Slovak Republic and the Office for Public procurement. The new supercomputer should be operational in the first half of the 2022.
The project National Competence Centre for High-Performance Computing (ITMS2014+ 311071AKF2) is financed through the Operational programme Integrated Infrastructure: OPII-2020/7/55-NP. One of the goals of this project is to support Slovak enterprises, especially the SMEs and to raise their innovation potential. This will be achieved by creating a platform for effective adoption of the HPC+ technologies, which is in alignment with the Slovak strategy for digital transformation. The EU Structural Funds will be used for procurement of a new HPC system, thus providing technical support and basis of the National competence centre.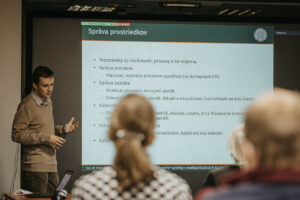 Operation systems in multiprocessor clusters
13 Nov
-
10. novembra 2021 sa uskutočnila už štvrtá prednáška série Superpočítanie vo vede. Tentokrát sme privítali Dr. Dušana Bernáta z Fakulty matematiky, fyziky a informatiky Univerzity Komenského so zaujímavou prednáškou na tému Operačné systémy v multiprocesorových klastroch.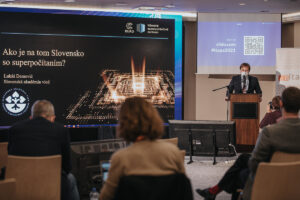 NCC Slovakia at the ITAPA 2021 congress
9 Nov
-
On November 9th, 2021 the second day of the Itapa congress took place featuring several contributions focused on high-performance computing as an important tool for enabling innovations, ensuring the competitiveness of economies as well as for supporting security and scientific research. The Slovak National Competence Centre for HPC in collaboration with the congress organizers invited Mr. Gustav Kalbe as one of the keynote speakers. As a representative of the EuroHPC JU, he covered this topic from the global and European point of view.
Development of technology and computer architecture – from 1-processor serial computers to supercomputers
27 Oct
-
On October 26, 2021 the third lecture of our "Supercomputing in science" series took place on the premises of the Computational centre of the Slovak Academy of Sciences. Doc. Šperka, who is also responsible for the Computer museum, showed development of computer architectures and it's components, such as CPU, GPU and RAM.