Current trends and visions in HPC in Slovakia
On September 29, we started a series of lectures "Supercomputing in Science" in the lecture hall of the Slovak Academy of Sciences  Popularization-educational lectures are a joint activity of the Computer Museum and the National Competence Center for HPC NCC, as the primary contact point for HPC in Slovakia, covers, among other things, educational and dissemination activities in this area.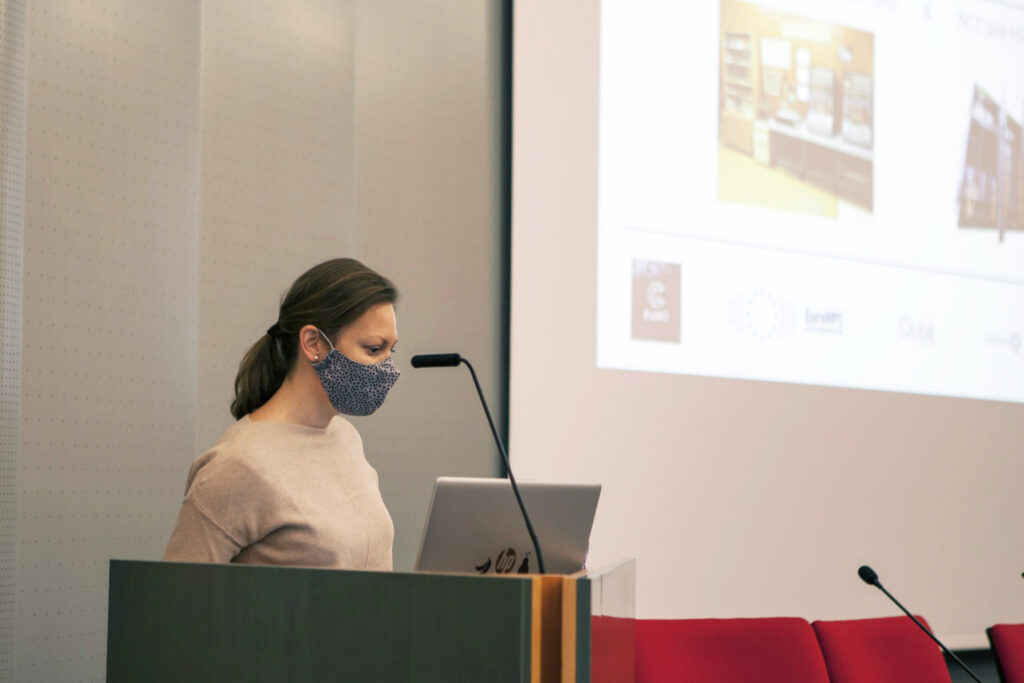 Filip Holka, Head of the High-Performance Computing Department, and Lukáš Demovič, Director of COO SAS, took care of the introductory event Current trends and visions in HPC in Slovakia. In the first part, the participants learned how to define a supercomputer, on what technologies today's supercomputers are built, everything that must be taken into account in their design, as well as how to evaluate performance and energy efficiency. The second part of the lecture brought an interesting recapitulation of the history of HPC in Slovakia, but also a description of the current state and capacities in comparison with Europe and the surrounding countries. It is clear that Slovakia needs to invest in HPC infrastructure and support the digitization and use of innovative technologies, if it is to keep up with the rest of Europe. As Slovakia is a part of the European structures PRACE-RI and EuroHPC JU, we also touched on the benefits and opportunities that international cooperation brings to us and our users.
Last but not least, we also focused on initiatives that arose in Slovakia - specifically the National Supercomputing Center (NSCC), whose ambition is to develop HPC infrastructure and support high-performance computing in Slovakia.
The participants used the break with refreshments and coffee for informal conversations and discussions with the organizers and speakers.
You can watch the recording of the event on Facebook and YouTube and you can already register for our next lectures.
Schedule and Registration
More information about the series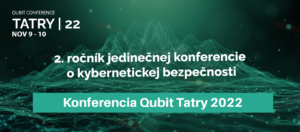 Invitation: Qubit Cybersecurity Conference Tatry 2022
10 Aug
-
After last year's successful event, you can already look forward to the 2nd edition of the Qubit Tatry 2022 conference.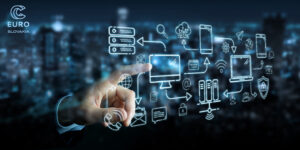 Webinar: Supercomputing Services for Enterprises
12 Jul
-
The webinar "Supercomputing services for Enterprises" was organized by the American Chamber of Commerce (AmCham Slovakia). The event took place online on July 7, 2022. What services can supercomputers provide for SMEs, large enterprises, or the public sector? During the webinar ""Supercomputing services for Enterprises" speakers explained not only who can use high-performance computing services, but also how to access them.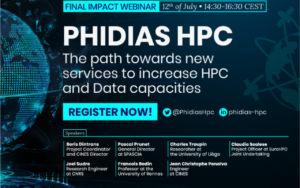 Phidias – Final Impact Webinar
5 Jul
-
We bring to your attention an online webinar focused on the results achieved by the Phidias HPC initiative in the field of high performance computing. The event, which will take place on July 12 from 2:30 p.m. to 4:30 p.m. is intended for professionals engaged in Earth observation, marine and satellite data, as well as for researchers and developers in the field of HPC.