Current trends and visions in HPC in Slovakia
On September 29, we started a series of lectures "Supercomputing in Science" in the lecture hall of the Slovak Academy of Sciences  Popularization-educational lectures are a joint activity of the Computer Museum and the National Competence Center for HPC NCC, as the primary contact point for HPC in Slovakia, covers, among other things, educational and dissemination activities in this area.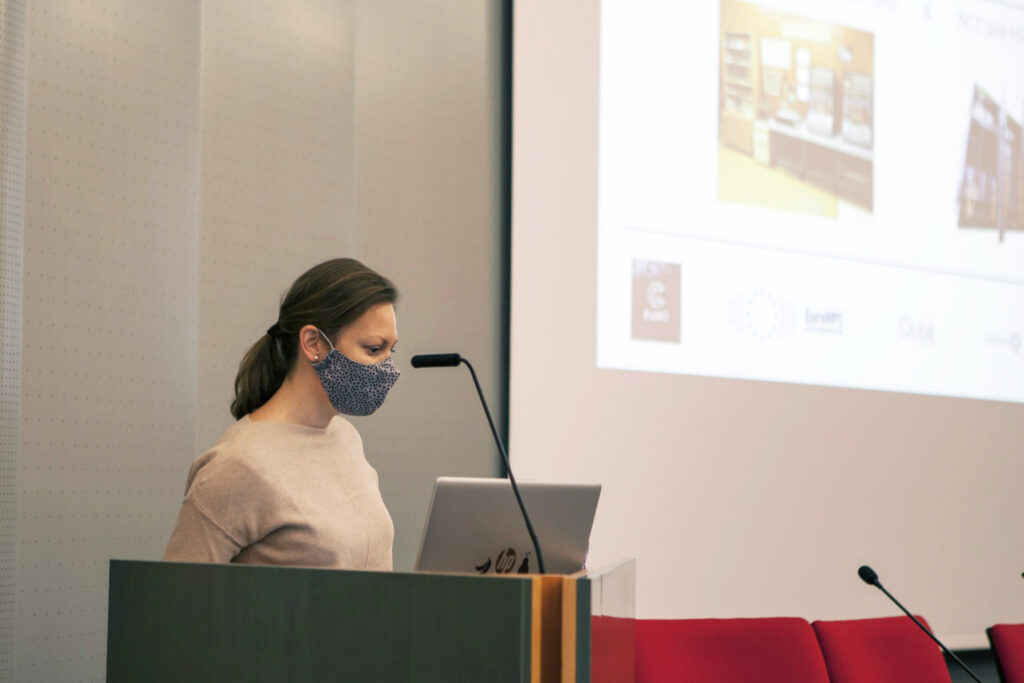 Filip Holka, Head of the High-Performance Computing Department, and Lukáš Demovič, Director of COO SAS, took care of the introductory event Current trends and visions in HPC in Slovakia. In the first part, the participants learned how to define a supercomputer, on what technologies today's supercomputers are built, everything that must be taken into account in their design, as well as how to evaluate performance and energy efficiency. The second part of the lecture brought an interesting recapitulation of the history of HPC in Slovakia, but also a description of the current state and capacities in comparison with Europe and the surrounding countries. It is clear that Slovakia needs to invest in HPC infrastructure and support the digitization and use of innovative technologies, if it is to keep up with the rest of Europe. As Slovakia is a part of the European structures PRACE-RI and EuroHPC JU, we also touched on the benefits and opportunities that international cooperation brings to us and our users.
Last but not least, we also focused on initiatives that arose in Slovakia - specifically the National Supercomputing Center (NSCC), whose ambition is to develop HPC infrastructure and support high-performance computing in Slovakia.
The participants used the break with refreshments and coffee for informal conversations and discussions with the organizers and speakers.
You can watch the recording of the event on Facebook and YouTube and you can already register for our next lectures.
Schedule and Registration
More information about the series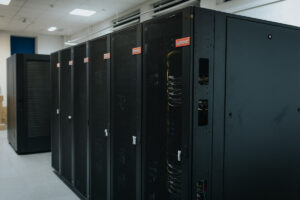 Postupnými krokmi k spusteniu Devany
17 Nov
-
Po úspešnom navezení nového superpočítača Devana bude spusteniu a sprístupneniu pre používateľov predchádzať ešte niekoľko krokov, ktoré sa budú realizovať počas najbližších týždňov. Predovšetkým je nevyhnutné dokončenie a servis pomocnej infraštruktúry, ako sú elektrické rozvody a chladiaci systém.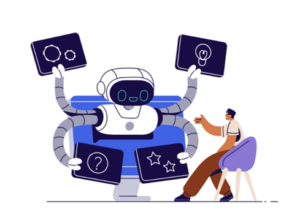 Hopero: European Digital Innovation Hub
14 Nov
-
The Slovak AI European Digital Innovation Hub is a nation-wide ecosystem with a clear focus on artificial intelligence aiming to support the digital transformation of Slovak companies in the European innovation space. One of Hopero's goals is to upgrade companies and train their employees for the digital era by strengthening and expanding the community innovators, sharing knowledge, improving access to financial means and introduction of artificial intelligence.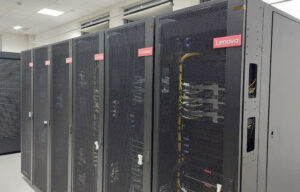 Devana Is Already "Home" in the Sas Computing Centre
11 Nov
-
On the 10th and 11th of November, the physical installation of the new Devana HPC system is taking place on the premises of the Slovak Academy of Sciences at Bratislava's Patrónka. Slovak users had to wait for a long time for a replacement of Aurel, the first Slovak supercomputer.