National Competence Centre for HPC at SlovakiaTech Forum Expo
On September 20 and 21, 2022, an international conference for professionals and innovation and technology fair SlovakiaTech Expo , whose goal was a meeting of Slovak and foreign experts in the field of innovation, industry and industrial technology, energy, transport and logistics, environment and education. The team of the National Competence Center for High-Performance Computing presented its activities to visitors and interested parties from the state, academic and private sectors at the innovation and technology fair. The participants had a great opportunity to join the competition and try out a simplified simulation similar to those implemented on a supercomputer.
During the event at the stand of the National Competence Center for High-Performance Computing, participants had the opportunity to participate in a competition for a reMarkable tablet. The purpose of the competition was to find the object with the least air resistance with entry restrictions set by NCC for HPC experts.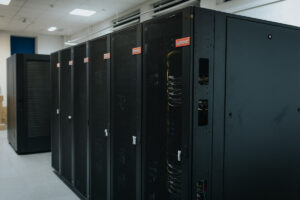 Postupnými krokmi k spusteniu Devany
17 Nov
-
Po úspešnom navezení nového superpočítača Devana bude spusteniu a sprístupneniu pre používateľov predchádzať ešte niekoľko krokov, ktoré sa budú realizovať počas najbližších týždňov. Predovšetkým je nevyhnutné dokončenie a servis pomocnej infraštruktúry, ako sú elektrické rozvody a chladiaci systém.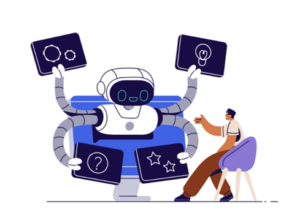 Hopero: European Digital Innovation Hub
14 Nov
-
The Slovak AI European Digital Innovation Hub is a nation-wide ecosystem with a clear focus on artificial intelligence aiming to support the digital transformation of Slovak companies in the European innovation space. One of Hopero's goals is to upgrade companies and train their employees for the digital era by strengthening and expanding the community innovators, sharing knowledge, improving access to financial means and introduction of artificial intelligence.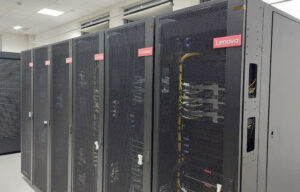 Devana Is Already "Home" in the Sas Computing Centre
11 Nov
-
On the 10th and 11th of November, the physical installation of the new Devana HPC system is taking place on the premises of the Slovak Academy of Sciences at Bratislava's Patrónka. Slovak users had to wait for a long time for a replacement of Aurel, the first Slovak supercomputer.