Twinning SK-CZ: Engineering applications
On May 12.-13. 2022, we organized a twinning workshop at the Congress Center SAS Academia in Stará Lesná with the Czech National Competence Center for HPC, which operates within IT4I in Ostrava. The workshop focused on engineering applications and advanced modeling of, for example, complex fluid dynamics, turbulence, heat transfer, acoustics, mechanics etc.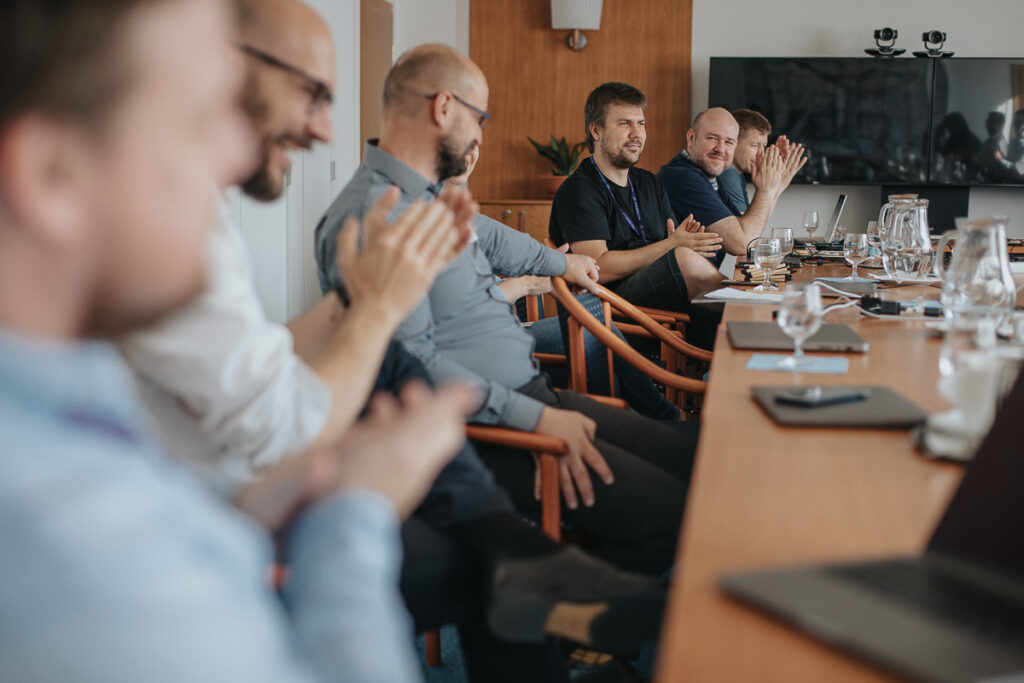 The workshop was also attended by representatives of private companies, so it also included a brief introduction to the competence center, the EuroCC project and opportunities for using the HPC approach and services in Slovakia and Europe.
The head of the Czech Competence Center for HPC, Tomáš Karásek, presented interesting examples of successful cooperation with companies, but also academic institutions in this area - you can find many of them HERE.  Another important topic was a comprehensive overview of available software tools in this domain. Several open-source and commercial software packages are currently available and in development, and during the workshop we also learned about their strengths and weaknesses.
At the end of this pleasant event, we exchanged experiences and procedures with Czech colleagues in cooperation with the private sector and the management of clients from small and medium-sized enterprises.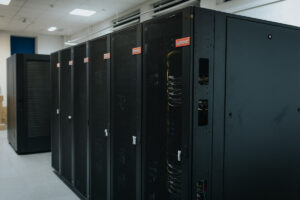 Postupnými krokmi k spusteniu Devany
17 Nov
-
Po úspešnom navezení nového superpočítača Devana bude spusteniu a sprístupneniu pre používateľov predchádzať ešte niekoľko krokov, ktoré sa budú realizovať počas najbližších týždňov. Predovšetkým je nevyhnutné dokončenie a servis pomocnej infraštruktúry, ako sú elektrické rozvody a chladiaci systém.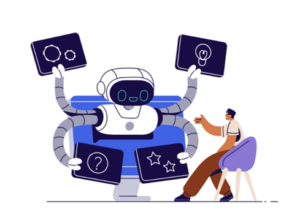 Hopero: European Digital Innovation Hub
14 Nov
-
The Slovak AI European Digital Innovation Hub is a nation-wide ecosystem with a clear focus on artificial intelligence aiming to support the digital transformation of Slovak companies in the European innovation space. One of Hopero's goals is to upgrade companies and train their employees for the digital era by strengthening and expanding the community innovators, sharing knowledge, improving access to financial means and introduction of artificial intelligence.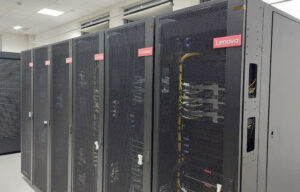 Devana Is Already "Home" in the Sas Computing Centre
11 Nov
-
On the 10th and 11th of November, the physical installation of the new Devana HPC system is taking place on the premises of the Slovak Academy of Sciences at Bratislava's Patrónka. Slovak users had to wait for a long time for a replacement of Aurel, the first Slovak supercomputer.