Development of technology and computer architecture – from 1-processor serial computers to supercomputers
On October 26, 2021 the third lecture of our "Supercomputing in science" series took place on the premises of the Computational centre of the Slovak Academy of Sciences  Doc. Šperka, who is also responsible for the Computer museum, showed development of computer architectures and it's components, such as CPU, GPU and RAM.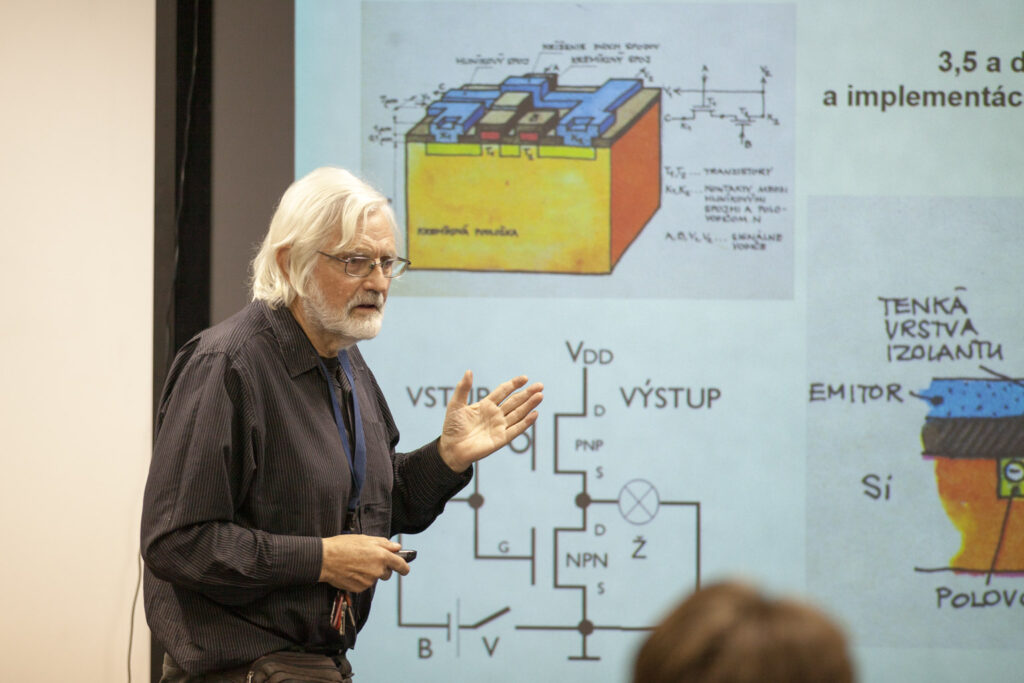 Computational power increased thanks to new technologies and innovations in semiconductor device fabrication and enabled doubling the number of components per integrated circuit every two years – this trend is described by the Moore's law. However, we are now approaching physical limits in this area.
Another way of speeding up calculations is to use parallel approach, supported by today's supercomputer architectures, including high-speed interconnecting network. Doc. Šperka described the history from the first parallel vector computers and Cray-1 supercomputer up to modern supercomputers.
Lecture series is a joint activity of the Computer museum COO SAS and National Competence Center for HPC. NCC, as the primary contact point for HPC in Slovakia, covers, among other things, educational and dissemination activities in this area.
You can watch the recording of the event on Facebook and YouTube and you can already register for our next lectures. Schedule and registration:
More information about the series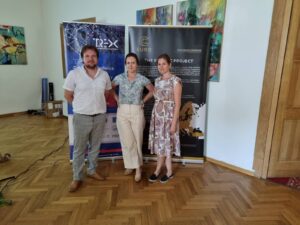 QMC Hands-on Summer Workshop
29 Jun
-
The QMC Hands-on Summer Workshop was held in Slovakia on June 20-23, 2022. Workshop was organised by TREX project, National Competence Centre for HPC (NCC for HPC), Slovak Academy of Sciences (SAS) and the Institute of Physics SAS.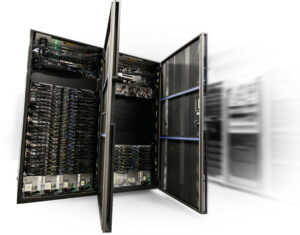 Slovakia will have a new supercomputer this year
21 Jun
-
Centre of Operations of the SAS has signed a contract with a supplier of a new high-performance computing system, which should be put into operation later this year. The investment in the purchase of the Devana supercomputer with an estimated output of 800 TFlops is financed from the Operational Programme Integrated Infrastructure (OPII).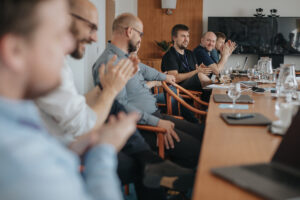 Twinning SK-CZ: Engineering applications
31 May
-
On 12-13. May 2022, we organized a twinning workshop at the Congress Center SAS Academia in Stará Lesná with the Czech National Competence Center for HPC, which operates within IT4I in Ostrava. The workshop focused on engineering applications and advanced modeling of, for example, complex fluid dynamics, turbulence, heat transfer, acoustics, mechanics etc.