Development of technology and computer architecture – from 1-processor serial computers to supercomputers
On October 26, 2021 the third lecture of our "Supercomputing in science" series took place on the premises of the Computational centre of the Slovak Academy of Sciences  Doc. Šperka, who is also responsible for the Computer museum, showed development of computer architectures and it's components, such as CPU, GPU and RAM.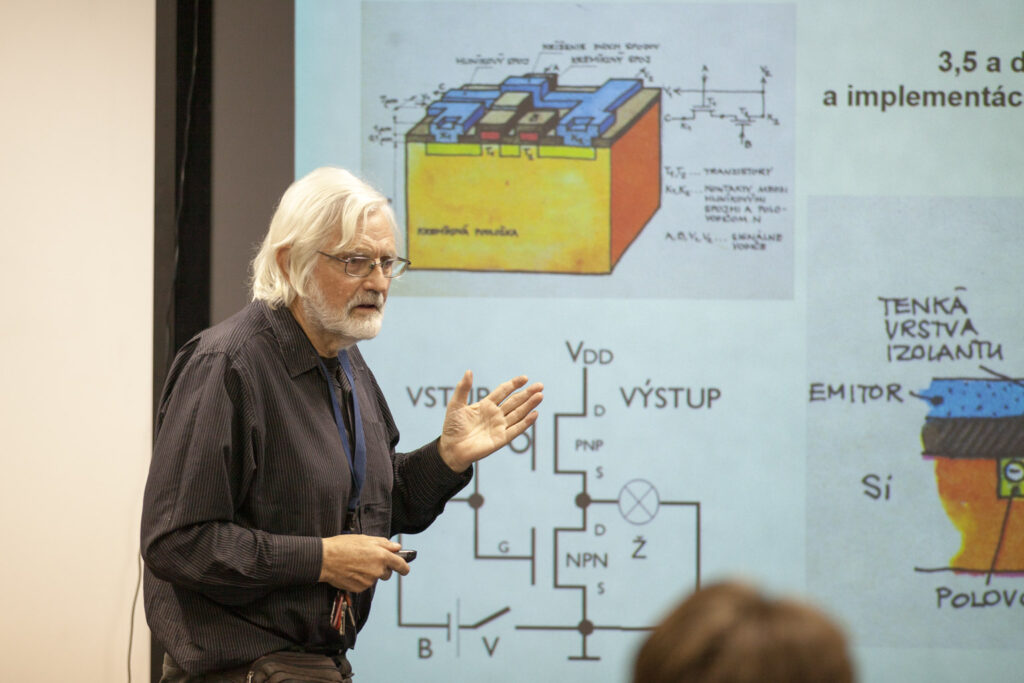 Computational power increased thanks to new technologies and innovations in semiconductor device fabrication and enabled doubling the number of components per integrated circuit every two years – this trend is described by the Moore's law. However, we are now approaching physical limits in this area.
Another way of speeding up calculations is to use parallel approach, supported by today's supercomputer architectures, including high-speed interconnecting network. Doc. Šperka described the history from the first parallel vector computers and Cray-1 supercomputer up to modern supercomputers.
Lecture series is a joint activity of the Computer museum COO SAS and National Competence Center for HPC. NCC, as the primary contact point for HPC in Slovakia, covers, among other things, educational and dissemination activities in this area.
You can watch the recording of the event on Facebook and YouTube and you can already register for our next lectures. Schedule and registration:
More information about the series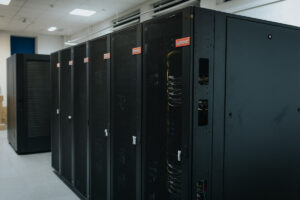 Postupnými krokmi k spusteniu Devany
17 Nov
-
Po úspešnom navezení nového superpočítača Devana bude spusteniu a sprístupneniu pre používateľov predchádzať ešte niekoľko krokov, ktoré sa budú realizovať počas najbližších týždňov. Predovšetkým je nevyhnutné dokončenie a servis pomocnej infraštruktúry, ako sú elektrické rozvody a chladiaci systém.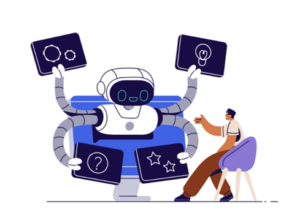 Hopero: European Digital Innovation Hub
14 Nov
-
The Slovak AI European Digital Innovation Hub is a nation-wide ecosystem with a clear focus on artificial intelligence aiming to support the digital transformation of Slovak companies in the European innovation space. One of Hopero's goals is to upgrade companies and train their employees for the digital era by strengthening and expanding the community innovators, sharing knowledge, improving access to financial means and introduction of artificial intelligence.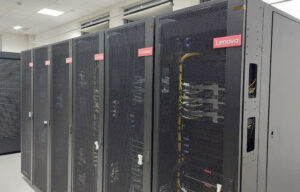 Devana Is Already "Home" in the Sas Computing Centre
11 Nov
-
On the 10th and 11th of November, the physical installation of the new Devana HPC system is taking place on the premises of the Slovak Academy of Sciences at Bratislava's Patrónka. Slovak users had to wait for a long time for a replacement of Aurel, the first Slovak supercomputer.