Development of technology and computer architecture – from 1-processor serial computers to supercomputers
On October 26, 2021 the third lecture of our "Supercomputing in science" series took place on the premises of the Computational centre of the Slovak Academy of Sciences  Doc. Šperka, who is also responsible for the Computer museum, showed development of computer architectures and it's components, such as CPU, GPU and RAM.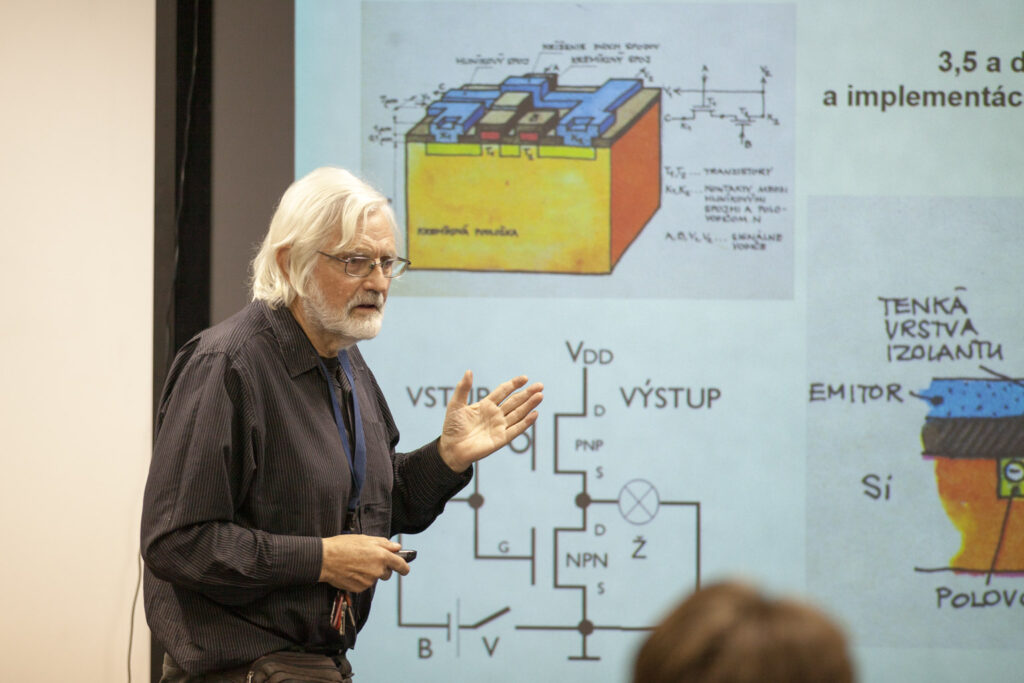 Computational power increased thanks to new technologies and innovations in semiconductor device fabrication and enabled doubling the number of components per integrated circuit every two years – this trend is described by the Moore's law. However, we are now approaching physical limits in this area.
Another way of speeding up calculations is to use parallel approach, supported by today's supercomputer architectures, including high-speed interconnecting network. Doc. Šperka described the history from the first parallel vector computers and Cray-1 supercomputer up to modern supercomputers.
Lecture series is a joint activity of the Computer museum COO SAS and National Competence Center for HPC. NCC, as the primary contact point for HPC in Slovakia, covers, among other things, educational and dissemination activities in this area.
You can watch the recording of the event on Facebook and YouTube and you can already register for our next lectures. Schedule and registration:
More information about the series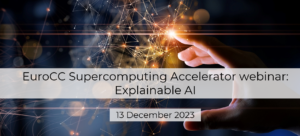 EuroCC Supercomputing Accelerator webinar: Explainable AI
30 Nov
-
EuroCC Slovakia has joined the #EuroCC Supercomputing Accelerator. The Supercomputing accelerator is a one-stop shop for adopting supercomputing to your advantage and save money. Join us for our webinar, which will be on the topic of: Explainable #AI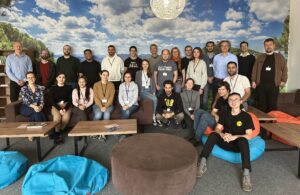 NCC and CoE Collaboration: BioExcel Workshop on GROMACS and HADDOCK
24 Oct
-
V dňoch 18. a 19. októbra 2023 sa v Bratislave konal workshop zameraný na prácu so softvérovými nástrojmi GROMACS a HADDOCK. Workshop bol výsledkom spolupráce kompetenčných centier na Slovensku, v Rakúsku, Českej republike a Maďarsku s centrom excelentnosti BioExcel. Tím BioExcel CoE vyvíja obe aplikácie a tak mohli skúsení lektori nielen ukázať bežné simulácie a modelovanie, ale aj odpovedať na špecifické otázky účastníkov.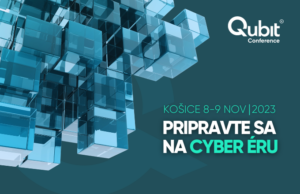 Až 43% kybernetických útokov je zameraných  na malé a stredné podniky
23 Oct
-
V minulom roku až 40 % malých podnikov oznámilo stratu údajov v dôsledku kybernetického útoku, čo spôsobilo ich značné narušenie fungovania, finančné straty, poškodenie dobrého mena a odliv zákazníkov z dôvodu obáv o bezpečnosť a ochranu ich osobných dát.