Workshop: Cloud services for HPC users
A twinning workshop was organized on April 19th, 2022 with the aim of exchanging best practices and approaches to provide HPC cloud services to users from academia and industry. The workshop took place in Smolenice, Slovakia.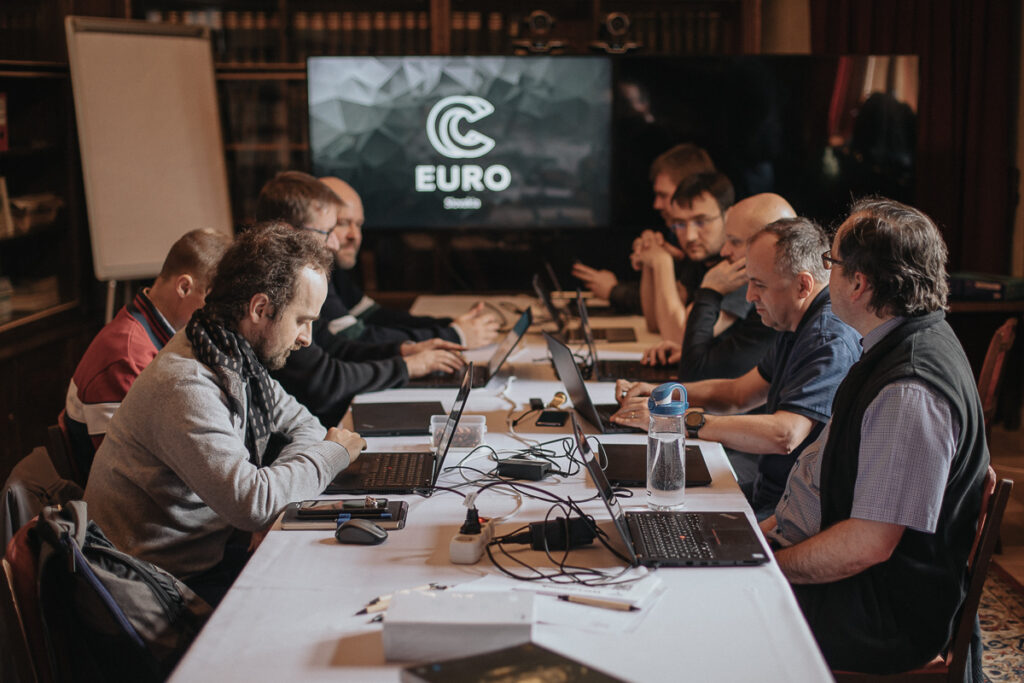 eINFRA and experience from the Czech Republic
Experts from CESNETwere invited to share their experiences with both NCCs in this area. CESNET is an association of universities of the Czech Republic and the Czech Academy of Sciences. It operates and develops the national e-infrastructure for science, research and education which encompasses a computer network, computational grids, data storage and collaborative environment. During the workshop, representatives of the CESNET presented such topics as:
M. Ruda: Introduction, CESNET and Metacentrum: large-scale distributed computing infrastructure and services.
D. Antoš: CESNET and Metacentrum: operation and development of data storage as a part of the national infrastructure for science and research.
Cloud services as an (un)necessary part of the HPC provider portfolio – is it profitable?
Branislav Jansík from IT4Innovations and the head of the Czech competence center Tomáš Karásek presented the requirements of users for access to cloud services. It is the motivation, requirements and expectations of users, as well as the benefits and barriers from the point of view of the HPC service provider, have been the subject of a longer discussion. Participants also debated alternative platforms, "easy-access" services, microservice, HPC "market".
Both National Competence Centers plan to integrate HPC cloud services into their portfolios using the open-source platforms OpenNebula and OpenStack. CESNET representatives who have experience with both tools shared their benefits and technical support options.
The more general debate concerned in particular the issue of systematic and long-term support for the development and operation of HPC systems as a necessary component of the national research infrastructure.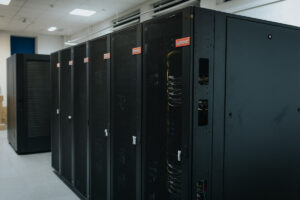 Postupnými krokmi k spusteniu Devany
17 Nov
-
Po úspešnom navezení nového superpočítača Devana bude spusteniu a sprístupneniu pre používateľov predchádzať ešte niekoľko krokov, ktoré sa budú realizovať počas najbližších týždňov. Predovšetkým je nevyhnutné dokončenie a servis pomocnej infraštruktúry, ako sú elektrické rozvody a chladiaci systém.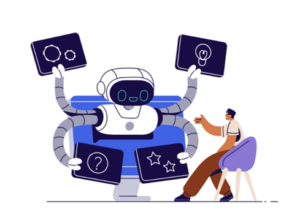 Hopero: European Digital Innovation Hub
14 Nov
-
The Slovak AI European Digital Innovation Hub is a nation-wide ecosystem with a clear focus on artificial intelligence aiming to support the digital transformation of Slovak companies in the European innovation space. One of Hopero's goals is to upgrade companies and train their employees for the digital era by strengthening and expanding the community innovators, sharing knowledge, improving access to financial means and introduction of artificial intelligence.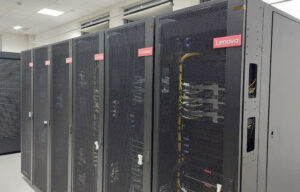 Devana Is Already "Home" in the Sas Computing Centre
11 Nov
-
On the 10th and 11th of November, the physical installation of the new Devana HPC system is taking place on the premises of the Slovak Academy of Sciences at Bratislava's Patrónka. Slovak users had to wait for a long time for a replacement of Aurel, the first Slovak supercomputer.